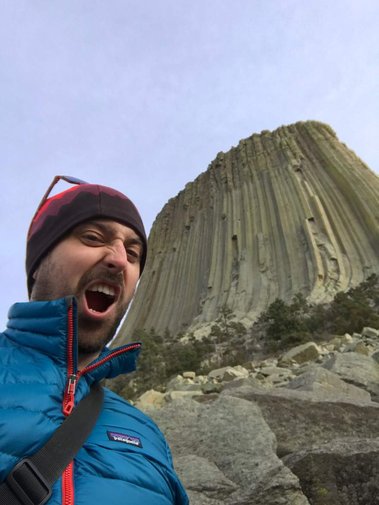 I have always had a passion for art and nature. Growing up in Jackson Hole, WY – you could say I was surrounded by it. From a young age, I took to drawing and painting. Typically creating artwork of the views around me. As I grew up I also gained a passion and career out of computers & technology. I never quite dropped the creative bug, and later in life picked up photography as my new medium.

Photography is not only a way to create art, it's a means to get out and explore. I enjoy the experience of hunting for the next great scene, the perfect light, or working with clients. Most of my photography focuses on landscapes and nature. In recent years, I have focused more on capturing some of my favorite activities, including rock climbing & bouldering. I also work with different clients taking photos of products for print and web, or documenting their production process.

I moved from Jackson, Wyoming to Bozeman, Montana in 2001 and couldn't be happier living in the Big Sky state. I try to spend most of my days outside and looking for adventure. Whether on the trail, climbing, snowboarding, or walking the dog – I always have my camera with me - documenting life through-the-lens.